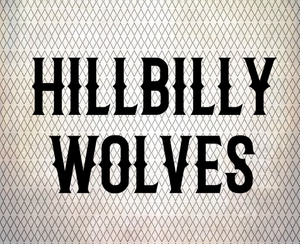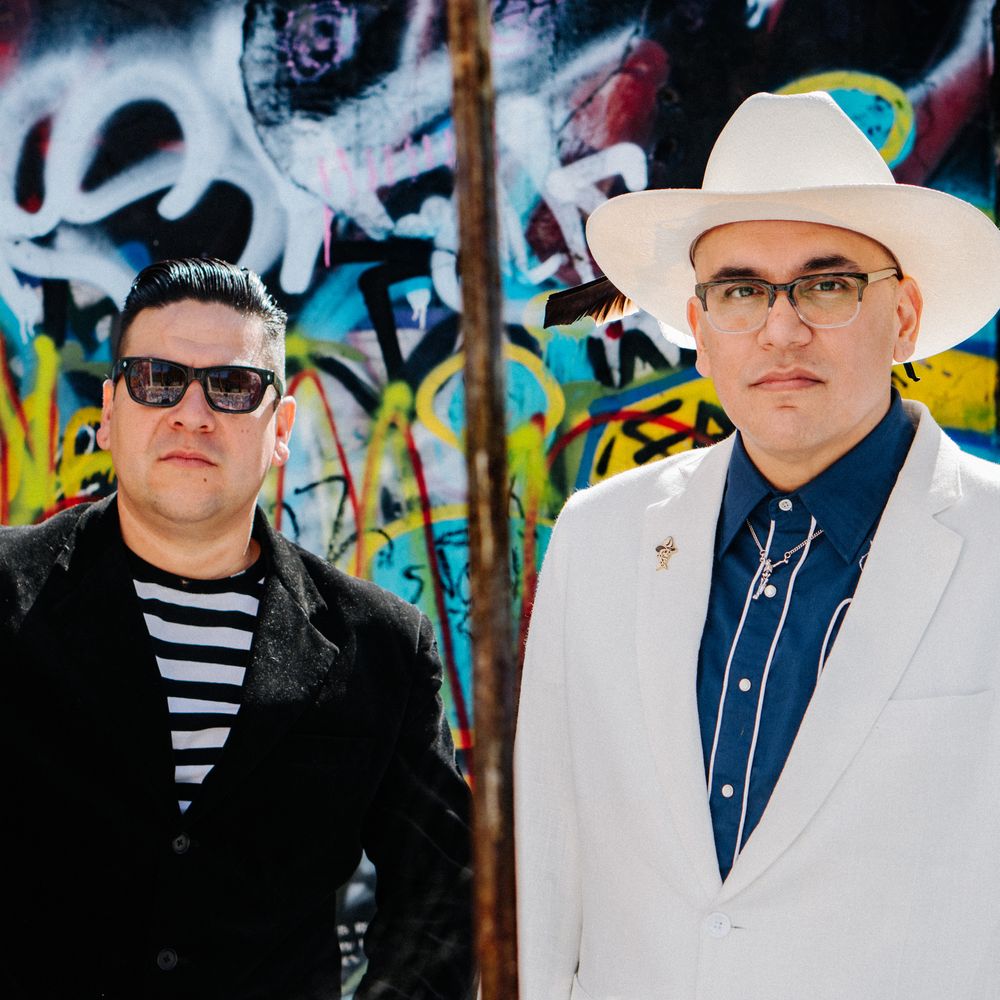 Formed in Southern California, Hillbilly Wolves is a duo that brings a shattered eerie rockabilly surf sound straight to your guts.  
The group is led by Willie V. Haba, who gives his all with every rotting limb playing an instrument (guitar/drums) while slinging smooth gritty vocals.  Ayy C. drops the slap hammer down on the upright bass and is the engine that keeps the Hillbilly Wolves death train hurtling through the hills of Hell.
It's definitely a sight to see and a sound to die to - so go on and shake a leg at a Hillbilly Wolves show near you!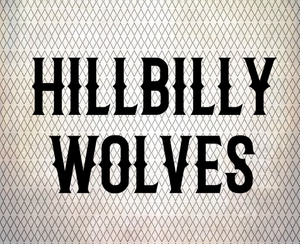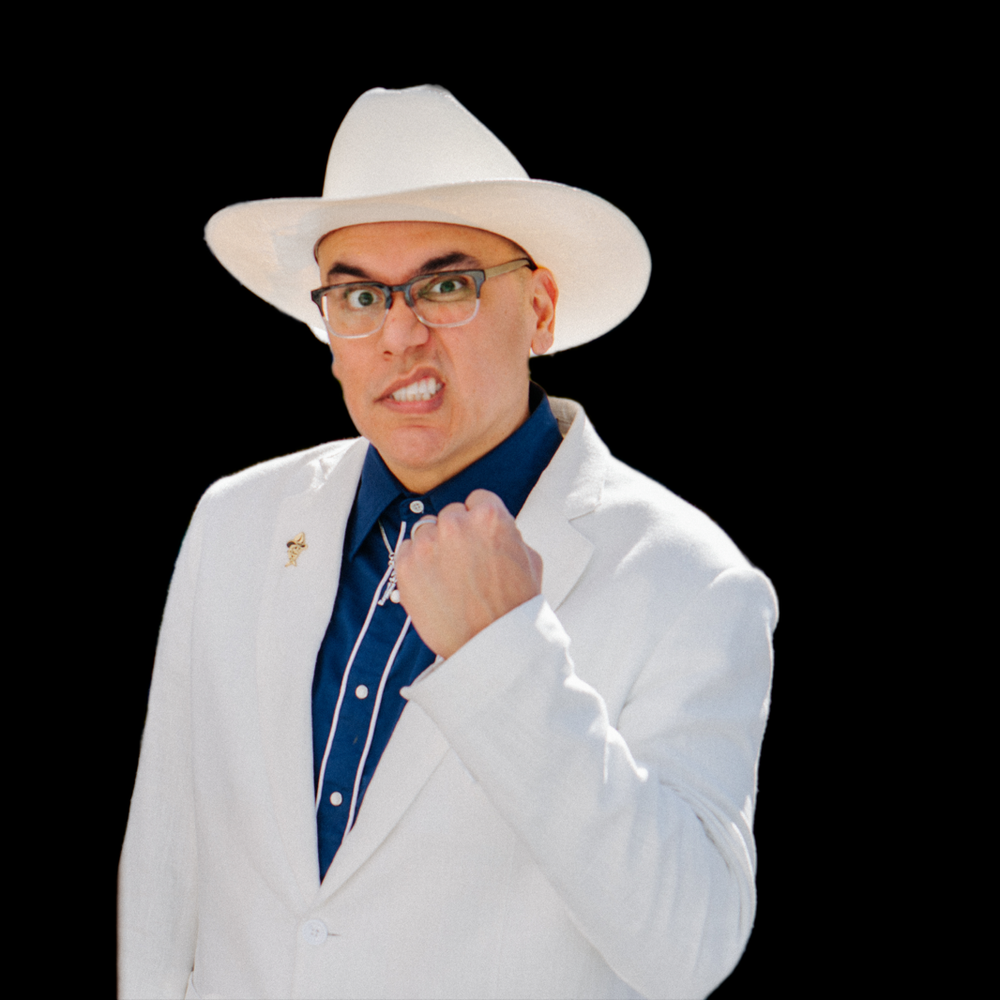 Willie V. Haba
Willie v. haba was born and raised in the backwoods of Oklahoma and is an enrolled member of the Seminole Nation. Willie plays guitar, hollers, and kicks a couple drums all at the same time. He's played in several bands you've probably never heard of before, including Willie Vanilli, The Dumptrucks, and The oh Johnny! Girls. Now settled in California, Willie is one-half of Hillbilly Wolves and lives to see people get on the floor and shake a leg. 
Mvto!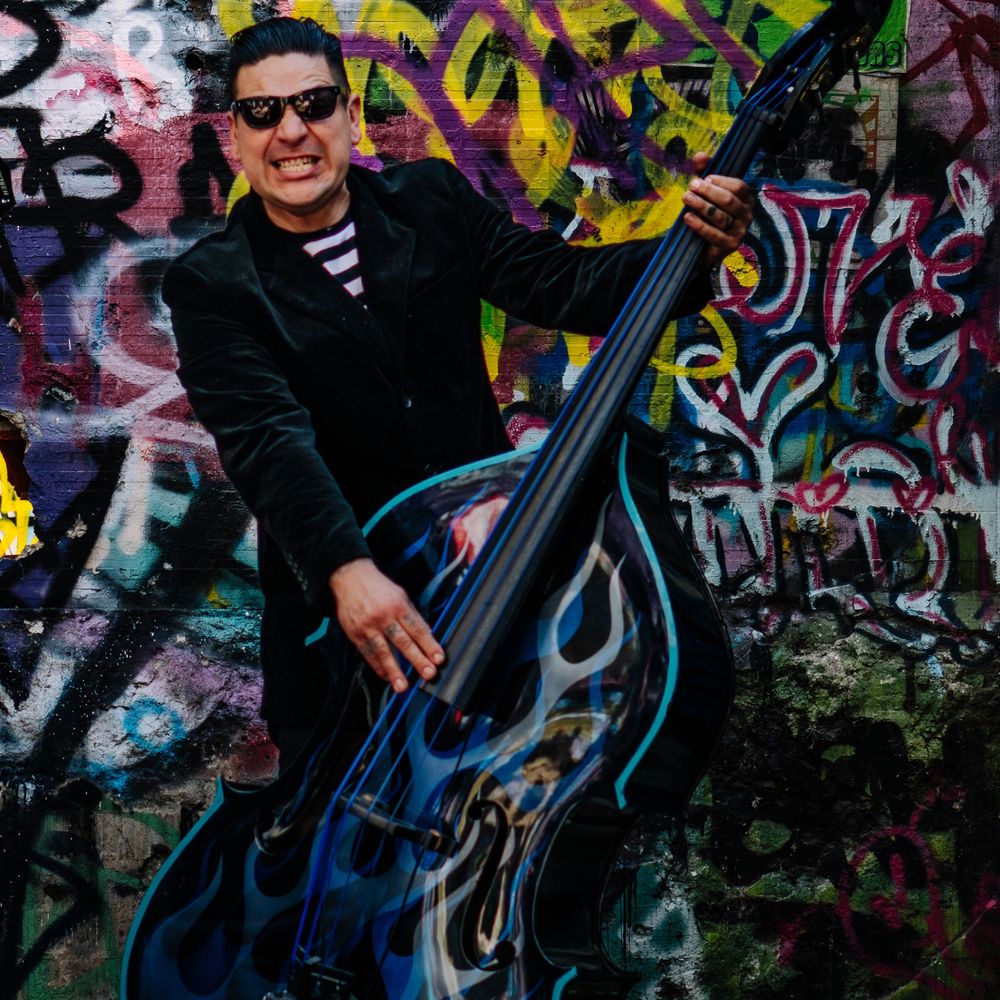 Ayy C.
Ayy C. was born and raised in Los Angeles, CA. with a transistor radio glued to his ear. Listening to the sounds of L.A's oldies radio stations KRLA and KRTH. With simple structured songs engraved in his mind and a live fast, die young attitude, it was easy for him to transition to punk and psychobilly as a teen. Now residing in Ventura, CA, he was able to catch the final years of KVEN (The Boomer) to revive the love of Doo Wop and Rockabilly. As the upright bassist of Hillbilly Wolves, using the inspirations of his past, makes the perfect combination of structure and chaos.