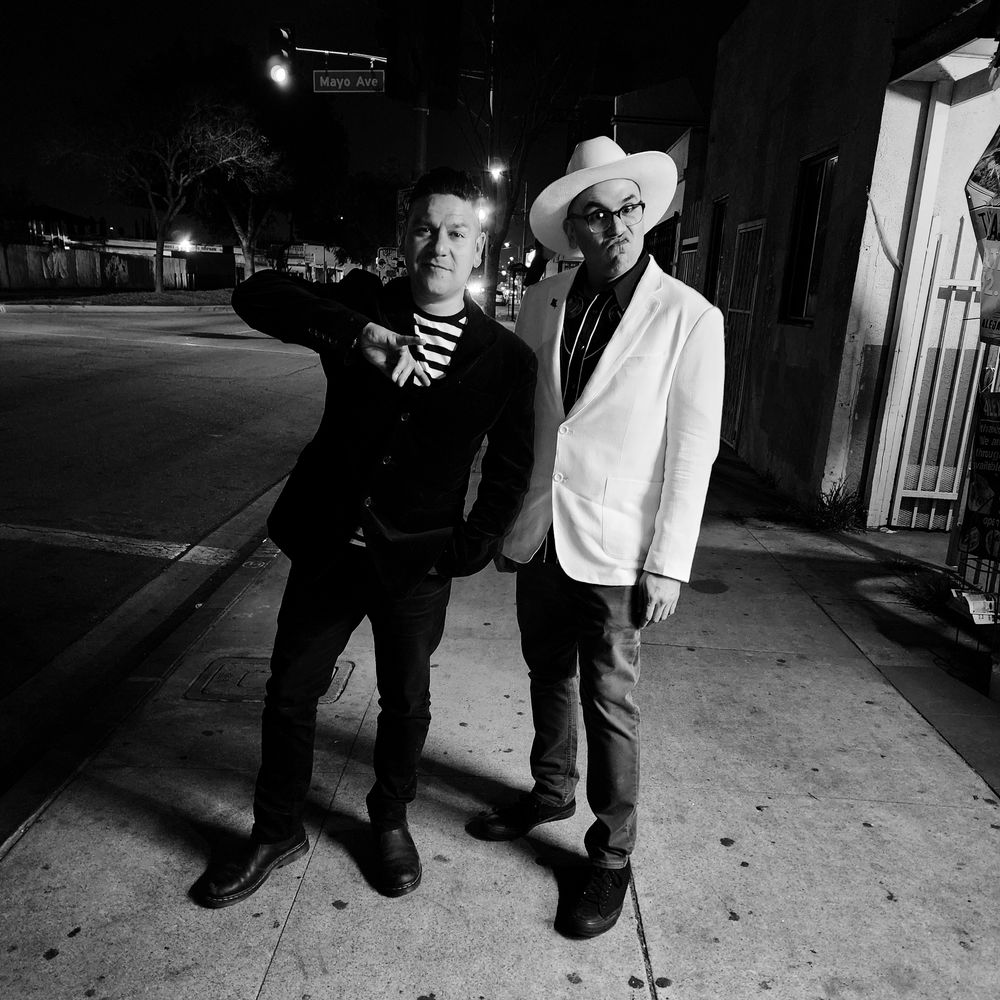 Hillbilly Wolves
Formed in Los Angeles, Hillbilly Wolves is a duo that brings a shattered eerie rockabilly surf sound straight to your guts.  
The group is led by Willie V. Haba, who gives his all with every rotting limb playing an instrument (guitar/drums) while slinging smooth gritty vocals.  Ayy C. drops the slap hammer down on the upright bass and is the engine that keeps the Hillbilly Wolves death train hurtling through the hills of Hell.
It's definitely a sight to see and a sound to die to - so go on and shake a leg at a Hillbilly Wolves show near you!
Logos